WMS acquires Jadestone Group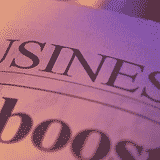 American lottery and slot machine designer and manufacturer WMS Industries Incorporated has announced the 'tuck-in acquisition' of online gaming solutions provider Jadestone Group AB.
Stockholm-based Jadestone Group is the firm behind the GamArena and DiceArena multi-player gaming networks and completed a management buyout from its parent company, Finnish gambling monopoly Alands Penningautomatforening (PAF), in December.
WMS stated that the purchase of a 'strategic technology enabler' would augment and enhance its existing portfolio of gaming content, online products and content distribution capabilities for customers 'looking to expand their brand with online interactive offerings'.
Waukegan-based WMS is the operator for the online casino at JackpotParty.com while also running the Lucky Cruise slot-like social media application on Facebook that utilises credits instead of money and recently submitted an application to the State Gaming Control Board in Nevada for an interactive gaming licence. The Illinois firm did not disclose the terms of the transaction but declared that it would be funded from 'cash on hand'.
"With a proven management team and a decade of experience in development and platform integration for online gaming industry leaders, Jadestone brings a complementary mix of expertise and technology solutions to WMS," said Orrin Edidin, President for WMS.
"Jadestone's online expertise accelerates our efforts to develop a comprehensive suite of interactive products, managed services and content distribution capabilities. Since its first foray into web-based gaming in 2002, Jadestone has amassed a wealth of knowledge, built a strong customer-centric focus and integrated its platform with a veritable 'who's who' in the online gaming industry.
"Combining Jadestone with WMS' internally developed solutions enables the near-term creation of a robust portfolio of successful business-to-business iGaming solutions that will help our traditional casino customers move forward with confidence to stay connected to their players, wherever and however players find it most convenient to seek out gaming entertainment today and in the future."
Jadestone Group currently provides end-to-end development and distribution services for casino games and other popular online titles for a wide range of high-profile customers including Betfair, Betsson, Bwin.Party, Gioco Digitale, Microgame, Nordic Gaming Group, PAF and Unibet Group while reaching 50 million potential players across Europe via games in 25 languages. In addition, March saw it agree a deal to provide its range of virtual skill and casino titles to Italian operator Microgame SpA.
"We are excited to join WMS and take full advantage of the many new opportunities available to develop leading end-to-end interactive solutions," said Robert Henrysson, Chief Executive Officer for Jadestone.
"Combining our entrepreneurial creativity with WMS' culture of innovation sets an exciting next stage in our business development. By integrating WMS' great game content with our platform, we expect to create many exciting new ways to enhance our product suite and performance for our customers in our existing business while taking advantage of a much broader audience. We're focused on applying our collective experience to the creation of great content, intuitive interfaces, rewarding experiences and social behavior for websites, mobile apps and social platforms."