Victoria regulator appoints pair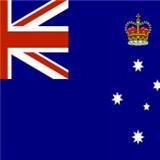 In Australia, the southern state of Victoria has named Bruce Thompson to serve as the new chairperson for the Victorian Commission for Gaming and Liquor Regulation Commission (VCGLR).
From 2009 to 2012, Thompson served as chairperson for the Victorian Commission for Gambling Regulation, one of the predecessors of the VCGLR, before being named as the new regulator's deputy chairperson last year.
The VCGLR revealed that Thompson is the former chairman and managing director for Hewlett Packard Australia and is a director of Box Hill Institute of TAFE while additionally serving as its acting chairperson this year.
The VCGLR also revealed that it has appointed experienced public servant Ross Kennedy, who is the past interim CEO for the Victorian Responsible Gambling Foundation, to serve as its deputy chairperson.
Last year saw Kennedy serve as an executive director at the Department of Justice with responsibility for liquor, gaming and racing while he was awarded the Australian Public Service Medal in 1999 for outstanding services to the public sector in sport and recreation.
"Thompson and Kennedy bring a wealth of experience to their respective new positions," said Edward O'Donohue, the state's Minister for Liquor and Gaming Regulation.
"I am very pleased they have agreed to serve Victoria in this way. Thompson has served with distinction as Acting Chairperson of the VCGLR and has been instrumental in the transition to the Victorian government's new regulatory regime for liquor and gaming. I'm sure this good work will only continue with his appointment as chairperson.
"Kennedy has overseen significant change in the regulation of the liquor and gaming industries including the establishment of the VCGLR and the Victorian Responsible Gambling Foundation. His knowledge of and experience in the sector make him an ideal person for the role of deputy chairperson and commissioner at the VCGLR.
"I wish them both every success in their new positions."