TV Widget application from Betfair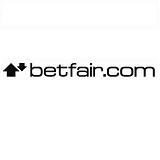 One of the world's leading betting exchange operators, Betfair Limited, has launched its first wagering application for televisions running the new Yahoo! TV Widget Engine to provide punters with a new interactive gaming experience.
The British firm revealed that it recently established a dedicated team to lead innovation in this area after seeing the growing importance of the interactive television platform and quoted research that predicted there would be 15 million connected sets in Europe by the end of the year.
"Televisions are the centre of home entertainment and live sport on television drives our business," said Simon Miller, Chief Executive Officer for Betfair TV Limited.
"The way people interact with their televisions is changing. Our investment in this exciting new platform ensures that Betfair is an integral part of the future of Internet-connected television."
London-based Betfair pioneered the first successful betting exchange in 2000 and allows customers to choose their own odds and bet in-play using cutting-edge technology. The firm now processes over six million transactions a day from two million registered customers around the world while also offering a portfolio of products that includes casino and exchange games alongside poker.
"Yahoo! is the trusted partner for publishers who want to take advantage of our global distribution channels and advancements in building a worldwide developer ecosystem for publishing and distributing new and innovative TV Widgets,' said Arlo Rose, Senior Director Of Product Management And Design for Yahoo! Connected TV.
"In those countries that allow it, the Betfair TV Widget provides sports enthusiasts with an online entertainment experience to enhance their sports television watching."