Trading in Betfair begins tomorrow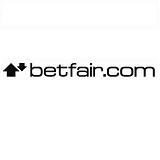 Giant online casino and sportsbook operator Betfair has announced that its shares will be admitted to the main market of the London Stock Exchange tomorrow as part of its initial public offering with a starting price of £13 per unit.
Established by former City trader Ed Wray and professional gambler Andrew Black almost eleven years ago, Betfair is hoping to raise around £1.4 billion in order to 'cement our long-term relationships with customers, regulators and business partners around the world'.
Betfair recently reported a 29 percent year-on-year increase in annual underlying earnings to £72 million off turnover of over £300 million and will be offering a total of 16 million for sale, which is around 15 percent of its total equity.
"Betfair and its management team are delighted that the company has successfully completed its initial public offering and has now become a listed company," said David Yu, Chief Executive Officer for Betfair.
"We believe we have many opportunities to grow our leading position in the online sportsbetting and gaming market and we are extremely pleased that new investors share our enthusiasm for the future of the business. We are grateful for the support of all our shareholders, old and new, and will work hard to generate further value for all our stakeholders."