Topjack Games launches mega jackpot roulette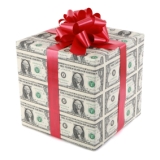 Supersized jackpot game supplier, Topjack Games has today launched its latest mega jackpot roulette title, Zero-2-Hero, which offers a Lloyd's of London guaranteed jackpot of €2m.
"This is the first roulette game in the world to offer a jackpot over a million," said Topjack Games founder and CEO Nick Lynes. "We decided to go big and start the jackpot at €2m on this new game and this prize will rise throughout 2013 to €8M."
"The side bet on this game offers players the chance to play a roulette themed bonus round, making Roulette Zero-2-Hero a very attractive proposition to for operators large and small."
Zero-2-Hero joins a selection of mega jackpots games offered by Topjack Games including 3D video slots, classic three reel slots, blackjack, roulette, keno, instant lotto, scratch cards, bingo and video poker among others. The Lloyd's of London insurance means there is no risk to the operator and no need for high player liquidity.
"We have now signed eight white label deals since launch with more on the way," added Lynes. "There is a clear benefit to being first to market with these mega jackpots versions of the world's most popular casino games."