Tombola.co.uk crowned UK's top online bingo site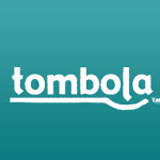 Leading online bingo information portal www.BingoPort.co.uk has crowned Tombola.co.uk as the UK's largest domain for October based on number of players, volume of tickets purchased and amount of games played.
BingoPort.co.uk stated that it analysed player data from every leading UK online bingo site last month and found that Tombola.co.uk generated over £46 million from in excess of 280,000 unique players, which was almost double its nearest competitor.
The portal revealed that its research also found that Tombola.co.uk, which was relaunched as an online bingo site in April of 2008, was 'neck and neck' with CashCade for the title of the UK's biggest bingo operator.
"We are very interested in the battle between CashCade and Tombola.co.uk for the number-one online bingo network position," said Scott Logan, Managing Director for BingoPort.co.uk.
"While CashCade has chosen to diversify across a number of brands, Tombola.co.uk remains true to its one main brand."
Tombola.co.uk's affiliate programme is powered by software from leading provider Income Access offering clients a variety of revenue share or click-per-action commission structures. Affiliates utilising the revenue share structure can earn a commission of 35 percent for bringing in up to £750 in net gaming revenues while 40 percent awaits those that make £751 to £1,500. As if this weren't enough, affiliates can earn a 45 percent commission for bringing in £1,501 to £3,000 in net gaming revenues and 50 percent on anything above.
Tombola.co.uk stated that its click-per-action commission structure awards affiliates with £25 per player for the first 24 that stake at least £25. Beyond this, affiliates will be rewarded with £30 per player for bringing in 25 to 49 new customers and £35 for 50 or more.
"Our reporting has signified that we are the number-one online bingo site in the UK for quite some time but it is always great when it is reinforced by an independent supplier to the industry," said Dawn Clayton, Head of Marketing for Tombola.co.uk.
"Having won Bingo Operator of the Year at the Online Bingo Summit Awards in June of this year, it is good to see we are holding on to this top position."