TabCorp purchases Tab Active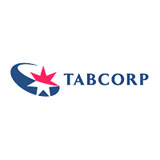 Australian gambling and entertainment firm TabCorp Holdings Limited has announced the purchase of the Tab Active television wagering service from Donaco International Limited for a total consideration of AUD$863,000 ($790,682).
The service has been operating since April of 2008 and links into the betting engines of TabCorp, TattsBet and Racing and Wagering Western Australia allowing account holders in the states of New South Wales, Western Australia, Victoria, Queensland and South Australia to access their information and place bets.
"Tab Active was the first television-based wagering service available in Australia and the most sophisticated of its kind in the world," read a statement from Sydney-based Donaco.
"The service is linked to the three Sky Racing channels available on the Foxtel platform. It provides a comprehensive form guide and racing information to all viewers, at no charge, by pressing the red button on the Foxtel remote control."
The due diligence process for the sale has been completed with Melbourne-based TabCorp revealing that the service will continue to operate as usual.