StanleyBet files compensation claim against Italian government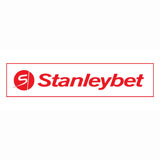 Leading retail fixed-odds betting firm StanleyBet International Limited has launched a compensation claim for €1.5 billion against the government of Italy over allegations that its market access had been 'continuously challenged'.
The Liverpool-based operator stated that the civil claim is for 'direct damages, lost earnings, loss of business opportunity and reputational damage' from 1998 to 2006 and was delivered by lawyers to the Italian Prime Minister's office in Rome last week.
StanleyBet revealed that its suit has been prepared using 'extensive independent legal and economic advice' and is believed to be the 'largest claim launched by a private enterprise against a member state in the history of the European Union'.
The claim is the latest development in a twelve-year battle between the bookmaker and the Italian government with StanleyBet alleging that the local market had been 'continuously challenged by measures of Parliament, the administration and the judiciary contrary to European Union law'.
"Today's action is a move of last resort," said John Whittaker, Chief Executive Officer for StanleyBet.
"We have always been clear about wanting to reach a negotiated solution with the Italian government. Instead, we are still bound to fight what is now a twelve-year battle to enforce our legal rights. Winning in the courts all along the line has not proved enough and we must definitely put this to an end.
"Despite recent legislative developments, which purport to offer change, as a land-based rather than an on-line business we continue to be treated in Italy as an outlaw. Our staff and intermediaries face the risk of arrest and harassment and shops continue to be seized at the hands of prosecutors and officials. Consumers cannot benefit from the choice and quality offered by a truly open sportsbetting market. We regret that the circumstances have left us with no alternative."