StanleyBet to challenge 'mythical' French deregulation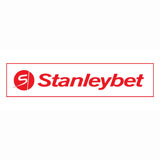 Leading fixed-odds betting firm StanleyBet International Limited is set to challenge the legality of changes to the law governing betting in France after authorities failed to respond to an application it made for a sportsbetting license.
The Liverpool-based operator stated that the changes 'disregard' the single market principles of the European Union, which also 'enshrine consumer choice', because 'bricks and mortar operators are prevented from entering the market'.
StanleyBet, which operates over 1,700 outlets across Europe, revealed that it applied to authorities in June for a license to operate in France but has yet to receive an answer.
"The French state's desire to push forward its online gaming bill has left us with no option but to challenge these plans before the Council Of State," said John Whittaker, Chief Executive Officer for StanleyBet.
"It is a myth that the French market is set to open as the majority of betting will remain firmly and monopolistically in the hands of Francaise Des Jeux and Pari Mutuel Urbain with only online betting, which represents approximately three percent of the value of the total market, being freed up.
"European Union law is designed to give the consumer choice and we challenge France to open its market truly and give the French consumers the choice that they deserve and to which they are legally entitled."
StanleyBet revealed that its cross-border business model had been endorsed by the European Courts Of Justice in both the Gambelli and Placanica rulings, which resulted in the opening up of the gaming markets of Italy and Denmark.
"We have no doubt that, like the Italian courts, the French legal system is respectful of the rule of law and we are fully confident that the Council Of State will deal with our claims in earnest and impartially and do what is right," said Whittaker.