Slade leaves London Capital Group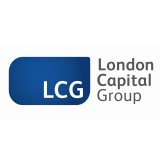 Online financial services and spread betting firm London Capital Group Holdings has announced that Mark Slade has resigned as its CEO for 'personal reasons' with Kevin Ashby named as his successor.
Previously CCO for London Capital Group, 55-year-old Ashby has also served as chairman and CEO for Saxo Capital Markets and CEO of Patsystems with his appointment subject to regulatory approvals.
London Capital Group is the parent of spreadbetting provider Capital Spreads and the appointment of Ashby marks the third time in the previous six months that the company has been forced to appoint a new CEO.
"[Slade's] resignation will take effect immediately although he will remain as a strategic adviser to the company for the remainder of the year to ensure a smooth transition period," read a statement from London Capital Group.
"He also continues to be a shareholder in the company."
London Capital Group also revealed that John Jones, previously European COO and head of risk for specialist derivative trading firm Liquid Capital, has been named as its new COO and head of risk management.
"The board is sorry that Mark has made this personal choice but we all respect the reason for his decision," said Giles Vardey, chairman for London Capital Group.
"All members of the board wish him well and we are pleased that we have been able to promote Kevin Ashby to CEO. Kevin has a great deal of experience in our sector and has been a CEO in the past. His strategic vision and skills will continue to drive the improvements we are already making in the business. Kevin will also lead a strengthened management team with a new COO in John Jones."