Skillz secures additional funding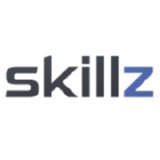 Mobile games development firm Skillz Incorporated has announced that it intends to expand its real-money mobile gaming platform after securing $5.5 million in cash via an investment led by venture capital firm Atlas Venture.
The San Francisco-based firm launched an open beta version of its new Skillz.com multi-player skill-based free-play and real-money tournament platform for US-based players in May and revealed that the new funds will be used to expand its marketing and customer service teams and to interest more developers.
"We're expanding rapidly based on the success of our early developer partners," said Andrew Paradise, Chief Executive Officer for Skillz.
"We always knew cash tournaments would significantly boost revenues for mobile games but developers have been impressed by how much Skillz has increased retention of their hard-earned players."
The Skillz.com platform provides game developers using Android-powered devices with multi-player functionality for their skill titles while allowing competitors to participate for virtual and real money.
For its part, Jeff Fagnan from Atlas Venture declared that Skillz is 'transforming an industry' by tapping into gamers' competitive natures with this latest round of investment following an initial $1.3 million in seed funds to bring the firm's total investment to $6.8 million.