Samvo licenses sportsbook solution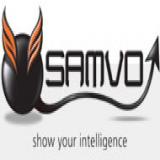 Leading exchange and sportsbook software provider Global Betting Exchange has announced that Samvo International Limited has signed a deal to be the latest operator of its iBroker software.
Alderney-based Samvo is an online betting and gaming specialist and is set to display its own Asian handicap markets alongside those managed by the iBroker software.
The agreement will see Samvo automate all aspects of sportsbook management from 'creation and pricing to settlement of events' in addition to providing 'automated risk management and dynamic hedging' to create a 'unique and exciting new blend of Asian and European styles of betting' for its customers.
"We are very pleased that Samvo has chosen Global Betting Exchange," said Brian O'Sullivan, Chief Executive Officer for Dublin-based Global Betting Exchange.
"Samvo is a very successful bookmaker in the Asian handicap market and this deal is a huge endorsement for iBroker and our ability to deliver a very sophisticated, cost efficient risk management system."
Samvo revealed that its customers are able to access its services through the Internet, over the telephone and, in the future, using kiosks.
"This is a very exciting partnership for us," said Frank Chan, founder and Chief Executive Officer for Samvo.
"Integrating iBroker enables Samvo to broaden its product offering and grow its customer base worldwide. This comes at a perfect time as Samvo is rebranding its online betting site this summer."