Rank gets Britain's Got Talent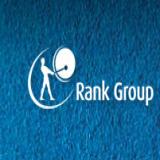 Rank Group has signed an agreement with FremantleMedia Enterprises, one of the world's largest creators and producers of entertainment brands, that will see MeccaBingo.com become the official online gaming partner of the Britain's Got Talent television programme.
Rank Group is one of the UK's principal online gambling operators and revealed that the three-year deal will see MeccaBingo.com given the sole rights to the programme's branding including its distinctive graphics, logo and theme music.
Maidenhead-based Rank stated that the deal will result in a 'unique branded online bingo room that will appeal to existing bingo players looking for variety as well as new ones comfortable with the familiar feel'.
"We are very excited to be joining forces with one of the UK's most successful television brands in the first deal of its type for MeccaBingo.com," said Angus Nisbet, Director Of Gaming for Rank Interactive.
"This deal will give us exposure to a new audience including the opportunity to promote MeccaBingo.com to Britain's Got Talent fans.
"It will also enable us to enhance our offering to our existing customers. For example, we will be able to give them the opportunity to win some fantastic MeccaBingo.com prizes including trips to Britain's Got Talent auditions and live shows."
Britain's Got Talent has been one of the most popular entertainment shows on British television since it premiered in 2007. Hosted by celebrity presenters Anthony McPartlin and Declan Donnelly, the programme features singers, dancers, comedians and variety acts competing for the support of the audience. Winners receive £100,000 and are given the opportunity to perform at the Royal Variety Performance in front of members of the Royal Family including the Queen.
"We are delighted to be building this long-term partnership between MeccaBingo.com and Britain's Got Talent," said Dominic Burns, Senior Vice-President Of Licensing UK for FremantleMedia Enterprises.
"Last year's series final was the most watched show on television in 2009 and we are looking forward to building on that success in 2010 and beyond. These types of deals are crucial in extending the brand successfully beyond the television screen."