Rank completes Gala Casinos acquisition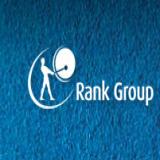 After receiving approval from the Competition Commission business regulator last month for its proposed purchase of the UK land-based casino estate of rival Gala Coral Group Limited, British gambling giant Rank Group has announced that the acquisition has been completed.
Maidenhead-based Rank has now spent £179 million in order to take control of 19 bricks-and-mortar venues operated by Gala Casinos Limited throughout Great Britain in addition to the subsidiary's three cold licences.
"Rank is pleased to announce that all the conditions in the revised acquisition agreement have been fulfilled and [Sunday] it completed the acquisition of Gala Casinos Limited," read a statement from Rank.
Rank has also released an interim management statement covering its financial performance for the 18 weeks to May 5 and revealing that total revenues from continuing operations for the period grew by two percent year-on-year although regular like-for-like earnings dropped by the same percentage.
All of this saw Rank report a rise of one percent year-on-year in total revenues for the period while like-for-like earnings fell by three percent when compared with the same period in 2012.
In addition, Rank declared that the 44 weeks to May 5 has seen total revenues improve by five percent year-on-year alongside a three percent improvement in like-for-like revenues set alongside the same comparable period.
"I am delighted that we have completed the acquisition of Gala Casinos Limited," said Ian Burke, Chairman and Chief Executive Officer for Rank.
"The addition of 19 casinos creates a market-leading position for our Grosvenor Casinos brand, taking us into eleven new markets in the UK.
"Unsurprisingly, our venues were affected by the persistent freezing weather conditions during the third quarter. Against that backdrop, we feel our businesses have performed reasonably well. We remain confident in the group's long-term growth strategy and its increasing focus on the growth areas of digital and casino venues."