Purchase could see PokerStars going mobile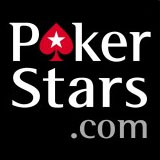 Cavendish Corporate Finance has announced the sale of leading mobile gaming software development firm Cecure Gaming to Isle Of Man-based online poker provider PokerStars for an undisclosed fee.
According to a press release from Cavendish, Cecure was established in 2000 and received around $20 million in investment from a range of investors to develop and operate the 'best and most secure mobile poker gaming technology in the world'.
However, it was placed into administration earlier this year as a result of a 'weak customer recruitment strategy in the difficult prevailing economic climate'. Cavendish was appointed to act as administrators and stated that this deal demonstrated its ability to 'identify and establish contact with buyers in what can best be described as an extremely secretive and enigmatic market'. This deal was the third negotiated through its Cavendish Accelerated service, which was established earlier this year to assist with the realisation of value in time-critical situations.
"We are delighted to have been able to secure a deal for the sale of these assets in such a secretive and clandestine market," said Paul Herman from Cavendish.
"Accessing buyers and investors in the gaming market is notoriously difficult and we are delighted to have had the opportunity to meet and negotiate with many of the leading domestic and international players.
"With regard to Cavendish Accelerated, I am delighted that we have completed our third deal and that we have successfully concluded our first transaction with an administrator as our client."