PokerStars to Buy Full Tilt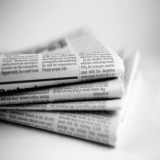 Following the news that Groupe Bernard Tapie's proposed deal to buy Full Tilt Poker has been derailed after both parties failed to agree terms regarding the repayment of player funds, it has emerged that PokerStars has reached an agreement to acquire its former competitor.
According to several reports circulating this afternoon, PokerStars has agreed a settlement with the US DoJ that will lead to the purchase of Full Tilt Poker and, importantly, the repayment of all players still owed money after the closure of the Full Tilt site.
Groupe Bernard Tapie had been the front runner to finalise a deal for the former online poker giant until negotiations reached an impasse earlier today. A fee in the region of $750 million is rumoured to have been agreed for the acquisition and settlement to the DoJ, although we await confirmation of the finer details.
More updates on this story will follow.