Plumbee launches first in-house slot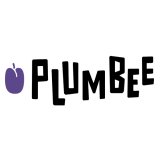 Social gaming start-up company Plumbee has launched its first in-house slot games on its Mirrorball Slots app on social network Facebook.
Thumbelina's Forest is the first created by the in-house studio, which was only set up last year.
The firm has plans to develop additional games as it aims to equally divide new content releases between strategic partner, video slot game provider Quickspin, and its in-house team.
The news comes shortly after Plumbee's first move into mobile following the release of Mirrorball Slots on iOS. Raf Keustermans, Plumbee co-founder and chief executive officer, described this as the 'natural step forward' for the firm after posting eight-digit revenues in its first year.