Playtech reports positive fourth quarter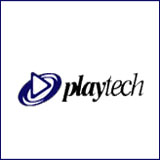 Online casino software developer Playtech Limited has released a trading update for the fourth quarter of 2009 showing a 21 percent year-on-year rise in gross income to €38.5 million.
The Isle Of Man-based firm revealed that it saw a 23 percent rise in gross income for the entire year when compared with the previous twelve-month period to €137.3 million due to a 'particularly encouraging performance' from its casino, Italian poker and William Hill Online operations.
Playtech stated that total revenues for the fourth quarter reached €30.4 million, which represented a ten percent year-on-year increase, while its full-year revenues rose three percent when compared with 2008 to €114.8 million.
Casino revenues for the fourth quarter totalled €20.7 million, which was a rise of twelve percent year-on-year, while those from poker for the three-month period increased three percent when compared with the same stage in 2008 to €8.4 million. The firm revealed that the share of profit in William Hill Online rose 94 percent quarter-on-quarter to €8.1 million to make its first full-year contribution of €22.5 million.
"The fourth quarter was a solid quarter with strong increases in all business areas," said Mor Weiser, Chief Executive Officer for Playtech.
"This strong performance has continued in the first three weeks of the year. The board is very comfortable with market expectations for the year ended December 31, 2009 and looks forward to 2010 with confidence as another significant year of development."
The company stated that daily activity was up seven percent over the first three weeks of January compared with the daily averages for its fourth quarter. Market expectations for Playtech's full-year pre-tax profit range between €75 million and €92 million with the Reuters news service reporting that a consensus at €87 million is most likely.