Playtech agrees purchase of Ash Gaming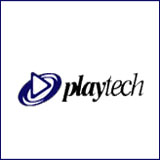 Online gaming software designer and supplier Playtech Limited has purchased interactive gambling and betting games developer Ash Gaming for a total consideration of £23 million.
London-listed Playtech stated that the acquisition of a 'recognised industry-leading content provider' would supply it with 'more than 30 licensees' and enhance its 'wholly-owned content library and value chain economics' while complementing its 'technology leadership with additional premier content capability'.
The agreement will see Playtech pay an initial consideration of £15.5 million followed by a deferred contingent amount of up to £7.5 million at a later date with the Isle of Man-based supplier declaring that the 'potential for revenue synergies' exists alongside 'incremental opportunities and uplift in margins for casino/games platform as well as poker and bingo side games'.
"I am delighted that we have been able to acquire Ash Gaming," said Mor Weizer, Chief Executive Officer for Playtech.
"It has a fantastic reputation with its licensees for delivering class-leading and innovative content along with a growing presence both in the UK and internationally. We have known the team for some time and they will provide significant benefits to Playtech both in terms of expertise and know-how as well as the potential for a number of incremental revenue streams. We are very excited about our plans for extending Ash's games to a wider audience and throughout the Playtech casino product.
"The business is demonstrating significant growth and we expect this to continue. I am confident that given the historic performance and current run rate this acquisition will prove to be very attractive for Playtech's shareholders. Ash Gaming continues to deliver great games that operators want on their sites. This is key for many licensees where content is king and we strive to provide them with the very best games and a diversified portfolio to enhance their player experience as that maximises their player loyalty and player value.
"At the same time, we see this as complementing our strategic actions by ensuring class-leading content alongside our leadership in technology. Together this makes a powerful combination and by owning significant games content we will maximise both revenue and earnings across the value chain. In newly regulated markets both in Europe and other territories such as Canada, Ash Gaming's content is set to gain considerable traction."
Ash Gaming, which was founded in 2002, employs more than 40 staff and had yearly revenues to the end of April of £4.2 million, which was up on £3.1 million for the previous twelve-month period, and earnings before interest, tax depreciation and amortisation increased 136 percent year-on-year to £2.6 million. For the six months to the end of October, the London-based firm reported total revenues of £5.3 million and adjusted earnings before interest, tax, depreciation and amortisation of £3.4 million.
"The strategic rationale for Ash Gaming to combine its successful content with Playtech's industry-leading offering was evident from the earliest of our discussions," said Chris Ash, Chief Executive Officer for Ash Gaming.
"The ability to deliver our content through further casino, bingo, poker, retail and mobile channels will enable the combined business to grow faster and deliver a greater variety of cross-channel product to the operators. The combination of platform and game development will lead to Ash Gaming's ideas coming to fruition earlier than would have previously been possible.
"We are looking forward to furthering our already good relationships with existing Playtech companies and are excited by the opportunity for sharing best practice in product, technology, customer analysis and commercial areas of the business. The acquisition also provides greater opportunity for our existing management team and staff to continue to grow within a larger organisation."