PlanetWin365 partnership for Topjack Games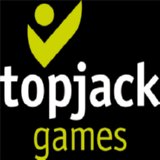 International betting platform PlanetWin365 has become the latest online operator to form a partnership with instant-win lottery and mega jackpot online casino games supplier Topjack Games.
The deal will see PlanetWin365's players offered Topjack Games' suite of guaranteed jackpot titles, including slots, roulette, keno, instant lotto, bingo, video poker and scratch cards.
'We are absolutely over the moon to sign this deal with PlanetWin365' said Topjack Games CEO Nick Lynes. 'It's a fabulous brand and the perfect partner for Topjack Games. As well as enjoying a full suite of sports betting options, PlanetWin365 players will now be able to play for guaranteed multimillion dollar jackpots,'
'It's taken us more than four years to get where we are. In this time, we have secured deals with charities, leading poker networks, world known casino brands. The PlanetWin365 partnership is proof that we are doing something right. It's great for the team here to get the recognition it deserves.'
All the games offered by Topjack Games are insured by a Lloyds of London broker and offer players the chance to win what Topjack Games calls 'life-changing jackpots'.
'This deal with Topjackgames.com represents a great opportunity for us and for our customers,' said PlanetWin365 CEO Paolo Tavarelli. "The guaranteed jackpot games are a very attractive proposition for us, adding more value to our product. Offering customers the chance to play for a multi-million dollar jackpot on all game types not just on slots, without needing to provide the player liquidity, makes great business sense. In Topjack Games we didn't only find only great skills, but also great projects and human values.'
'Everyone at Topjack Games has been very professional. Integrating the games has been simple and straightforward. I look forward to seeing the reaction from our players.'
Topjack Games revealed that it has more than a dozen new online slots in development including a new 3D video slot and confirmed that it is now also allowing partners to use player loyalty points as real money currency.