PartyGaming completes WPT acquisition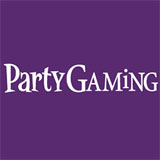 Leading listed online gaming operator PartyGaming has completed its acqusition of the popular World Poker Tour (WPT) land-based poker tournament series from America's World Poker Tour Enterprises (WPTE) Incorporated.
Gibraltar-based PartyGaming is the firm behind popular online poker domain PartyPoker.com and signed a non-prosecution agreement last year with American authorities after agreeing to pay a fine of $105 million.
Earlier this year, it purchased British online bingo operator CashCade Limited for up to $158.82 million to give it leading brands such as FoxyBingo.com, MirrorBingo.com, ThinkBingo.com and CheekyBingo.com.
PartyGaming revealed that the WPT deal would cost it $12.3 million in cash plus an additional minimum aggregate payment of three million dollars over the next three years relating to an ongoing revenue share agreement.
"PartyGaming has been an important partner for a number of years and we are confident that it will be an excellent manager of our brands in the future," said Steve Lipscomb, founder of WPTE.
"Combining two of the pioneers and leaders in the poker and online gaming markets will create a strong vehicle for the WPT brand to continue its global expansion."
The assets being acquired include the rights to a number of land-based events in the US and Europe alongside all other intellectual property rights associated with the WPT.
In addition, PartyGaming takes possession of an extensive library of over 150 hours of poker programming broadcast in more than 150 countries alongside the ClubWPT.com subscription poker offering with in excess of 16,500 paying subscribers in 37 US states.
"This deal brings together two of the biggest brands in online and offline poker, PartyPoker.com and the WPT, that we will market internationally to build our poker business," said Jim Ryan, Chief Executive Officer for PartyGaming.
"Our plans also include using the ClubWPT.com subscription platform to leverage our twelve million-strong US player database via a Party-branded website and the launch of a European WPT-branded poker and casino site.
"We are excited about the opportunities that the WPT, a proven marketing channel for the group, will create for PartyGaming particularly if the US regulates and licenses online gaming."