Ohio renews Intralot contract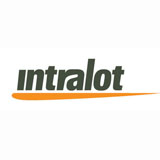 Integrated gaming and transaction processing systems developer and supplier Intralot SA has had its contract to provide services to the Ohio Lottery renewed for another two years by the Ohio Lottery Commission.
Athens-based Intralot was granted a five-year extension to its lottery and instant games licence in the Australian state of Tasmania earlier this week while this most recent deal, which was unanimously approved by the Ohio Controlling Board, additionally contains a further two-year clause option that would see the deal run until 2021.
"We have established a fruitful and mutually beneficial partnership with the Ohio Lottery Commission," said Constantinos Antonopoulos, Chief Executive Officer for Intralot.
"Our team in the United States has been closely cooperating with the lottery towards our common goal to introduce secure, efficient and appealing gaming offerings that will benefit the lottery, the retailers, the players and the state of Ohio.
"We are confident that our leading gaming technology, our operational know-how across all gaming jurisdictions and our focus on understanding our customers' needs will continue to provide great value and strong support to the lottery's growing operations."
Intralot began its relationship with the Ohio Lottery in 2009 after it was awarded a one-year conversion contract while a deal two years later saw it agree an arrangement to supply the organisation with video lottery terminals for up to eight years.
"The decision to award us not only a two-year renewal but also an extension option of our contract further reinforces the proven performance of our partnership with the Ohio Lottery," said Tom little, President and Chief Executive Officer for Intralot USA.
"We look forward to further strengthening an already great partnership and continuing to support the lottery in its efforts to grow revenues and returns to education by introducing exciting new lottery games in new distribution channels."
Dennis Berg, Executive Director for the Ohio Lottery, is pleased to continue the group's partnership with Intralot and declared that the developer has 'state-of-the-art' equipment and a similarly matchless facility in Strongsville alongside 'a gaming system that runs as good or better than any other states' that has helped it post record sales over the past several years.