New products and deals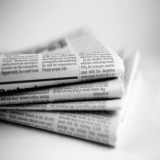 PokerStars adds SMS verification option
Online poker operator PokerStars has introduced an SMS validation service in a bid to protect account-holders against fraud. Customers who opt in to the service will receive a text message if PokerStars' security system detects any account irregularities. If such an alert is received, PokerStars will suspend all financial transactions on the account until the player provides the code number included in the SMS message.
SkillOnNet hails Hot Wheels 3D impact
SkillOnNet's new Hot Wheels 3D slot game became the online casino games developer's 'biggest ever release' in its first two weeks of distribution. "Beating the first two-week numbers of previously released Vampires Feast, Magic And Wonders, Fun Fair Ride and Ghost Pirates, Hot Wheels seems to have appealed to players of all ages and nationalities," SkillOnNet European product manager Kevin Cremer said.
World Match launches Rockabillions HD
Games developer World Match has launched RockaBillions HD, a new game that comes in several different versions and offers different payout levels. RockaBillions also offers a free spin game that offers the chance to win additional free spins and winnings.
Hasbro acquires majority Backflip stake
Children's brand Hasbro has acquired a 70% stake in Backflip Studios, the publisher of the DragonVale, Paper Toss and NinJump mobile games. Hasbro will pay US$112m (€86m) for the majority shareholding. Hasbro said that Backflip would continue to develop its own games under the company's current management and would create titles 'featuring many of Hasbro's best known brands'. Last week, Hasbro announced a new licensing deal with another games manufacturer, Electronic Arts, to create mobile games.
49's appoints Purvis
David Purvis has been named CEO of fixed-odds betting products supplier 49's Limited following the retirement of Richard Carter. 49's provides British and Irish independent bookmakers shops with the twice daily draw, Irish lotto Bet, Rapido, virtual horse and greyhound racing and revealed that Purvis has spent the previous five years serving as managing director and CEO of Stanleybet. "The 49's board welcomes David as its new CEO and looks forward to his vision and plans. We would also like to thank Richard for his significant contribution to 49's and wish him well for the future," 49's marketing director Miles Phillips said.