New Products and deals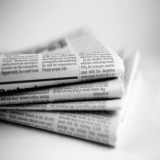 Paddy Power tops money-back offers ranking
Irish bookmaker Paddy Power offered the most 'money-back' offers for punters of any major online bookmaker in June, according to the Freebets.com website.
Paddy Power finished ahead of 17 other sportsbooks in the ladder with 27 money-back offers.
Freebets.com, which started monitoring the data in May, said that there had been a total of 123 money-back offers in June from the bookmakers that were analysed.
Unibet pens NYX Gaming deal
NYX Interactive, part of the NYX Gaming Group, has signed a deal to provide games content to online gambling operator Unibet Group.
Unibet will initially take a number of HTML5 and Flash games content for its online casino gaming suite from the NYX OGS and Move systems with further games content to be released on an ongoing basis.
"With mobile as a focus, adding the flash and mobile offering from NYX makes a perfect match with our strategic direction," Unibet's head of gaming, Daniel Eskola, said.
BingoPort ad campaign boosts interest
BingoPort.co.uk, a UK affiliate website offering free bingo games and offers via partner sites such as Mecca, WinkBingo, PaddyPower Bingo and Ladbrokes Bingo, has hailed the impact of its inaugural television advertising campaign.
"Just a week into the campaign and already we're seeing some fantastic results," Bingoport.co.uk's manager of product development and strategy, Andrew Housego, said.
"We have seen an uplift of over 15 times as many registrations as previously experienced and are smashing our targets."
The MC&C agency has managed the campaign.
Boylesports launches Quick Touch Racing
Independent Irish bookmaker BoyleSports has added the Quick Touch Racing feature to its mobile betting application. The feature will allow users on mobile devices to access the latest horseracing odds and information, place multiple bets and view results without having to leave the interactive page.
"Users will enjoy a totally new betting experience without spending time navigating from page to page," Boylesports' head of communications, Leon Blanche, said.
Beta launch for eGenesis Bitcoins gambling game
Games developer eGenesis is launching a beta version of Dragon's Tale, which will allow users to gamble on a variety of mini-games.
Set in a 3D world, Dragon's Tale will allow users to gamble using the Bitcoins online currency. The beta test starts on July 12 with 60 mini-games available.
"You can tip cows, hunt for Dragon's Eggs, catch fish, run monkeys through mazes, feed ducks. About half the games are luck-based and half are skill-based," said eGenesis, which described Dragon's Tale as 'the Disneyland of gambling'.