Montel Williams sued in Nevada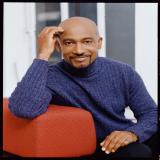 Popular American talk show host Montel Williams is being sued in Nevada over allegations that he reneged on a binding agreement with an online gaming company without refunding the firm's investment of $300,000.
According to a report from the Las Vegas Sun newspaper, 53-year-old Williams and his International Poker League (IPL) are being sued in Clark County District Court in Las Vegas by Malta-based Guardian Gaming Limited.
The lawsuit alleges that Guardian and Williams agreed a deal in the summer of 2008 that would have seen the online gambling operator own 25 percent of the IPL in exchange for cash payments along with establishing and running an Internet gaming site associated with the league. Guardian charges that it put up $300,000 as a first payment in August of 2008 but that the IPL terminated the agreement one month later without refunding the money.
"Either Williams and IPL did not intend to fulfill their contractual obligations to Guardian and/or Williams identified another company and concluded this other company could complete the tasks delegated to Guardian in the agreement on preferable terms," reads the lawsuit.
Claiming breach of contract, intentional misrepresentations, fraud and conversion, the suit claims that IPL and Williams have acknowledged Guardian is entitled to a refund but have not yet made any repayments. It states that IPL has proposed that the $300,000 be re-paid in stages as it gathers additional capital, a proposition that Guardian has rejected.
According to the Las Vegas Sun, the lawsuit charges that the defendants made representations 'that they would use the initial investment in furtherance of the venture and/or that defendants would fulfill their obligations under the agreement'.
"Defendants knew or believed that these representations were false or made them without sufficient foundation," the lawsuit alleges.
"Defendants made such representations with the intent to defraud and induce Guardian into paying the initial investment."