Microgaming presents True Value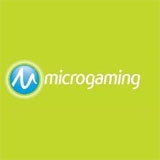 Online gaming software provider Microgaming is hailing 'one of the most important releases in online poker' with the launch of the new True Value rake allocation method on its Microgaming Poker Network.
Microgaming revealed that True Value, which is due to be implemented across the entire Microgaming Poker Network from July 1, allocates player rake to operators based upon volume, activity and win/loss ratio as opposed to the traditional volume-only method.
In addition, Microgaming stated that True Value also gives new players 'greater value' and encourages operators to acquire, retain and reactivate recreational customers.
"Importantly, this new valuation is achieved in such a way that the players themselves will remain unaware," read a statement from Microgaming.
Microgaming announced that its new True Value rake allocation method is to be implemented using a dual layer system so as not to impact players. This will see one rake allocation method directly on top of another with both working in real time and supported by data in operators' business solutions.
"This is our biggest release thus far this year and we believe it is one of the most important releases in online poker," said Lydia Melton, Head of Network Games for Microgaming.
"What sets True Value apart from other networks' solutions to the valuation problem is that it uses a dual layer system, which does not impact the players themselves. Any players earning rake-based promotions like bonuses will clear those promotions at the same rate on True Value as on the current method.
"We are firmly on a path to creating a new type of poker network and this is one vital step on that path and follows on from the formation of the industry's first Network Management Board last November."