Lopez to replace Betts at Global Cash Access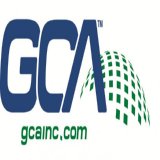 International cash handling solutions and business intelligence services provider Global Cash Access Holdings Incorporated has announced that Scott Betts will be stepping down as Chief Executive Officer at the end of the year to be replaced by David Lopez.
Las Vegas-based Global Cash Access supplies cash access products and related services to over 1,000 casinos and other gaming properties throughout the United States, Europe, Canada, Central America and Asia and appointed Lopez to serve as its President in June.
Global Cash Access further revealed that Betts is to continue providing it with strategic planning advice through March and will additionally remain as member of its board of directors.
"I am so proud of the job the organisation has done to bring Global Cash Access from where we started five years ago to where we are today," said Betts.
"We are a better, stronger and smarter company and it shows in our results. I look forward to working with David as he continues to move the company forward."
Global Cash Access stated that Lopez has 'extensive background in the gaming industry' after joining its ranks from Shuffle Master Incorporated where he served as Chief Operating Officer. The Nevada firm declared that Lopez spent 14 years with the automatic card shuffler and proprietary table games supplier and held various positions within the organisation as well as serving on its board of directors.
"During my time at Global Cash Access I have been very impressed with the calibre of the team and the opportunities for the company going forward," said Lopez.
"I believe it is an exciting time for Global Cash Access and I look forward to working with the team to deliver innovative products to our customers and value to our shareholders."