Live roulette feed cancelled by NetPlay TV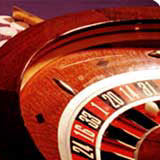 British interactive gaming firm NetPlay TV has terminated its contract with Stanley Bet International following a review of a pilot trial that saw it provide a live roulette feed to the leading sportsbetting company.
The initial contract was finalised in July and would have hypothetically seen NetPlay TV and StanleyBet launch live gambling products including roulette into overseas retail betting outlets.
"Following a review of the pilot trial, the company has decided to cease supplying StanleyBet International with a live roulette feed to its overseas betting outlets," read a statement from NetPlay TV.
"The company will continue to develop its supply of live feeds into fixed-odds betting terminals through other distribution channels in fully regulated markets."
NetPlay TV has also announced the completion of its acquisition of the quiz and mobile casino services of Info-Download Limited, which was first publicised in early January of last year.
Lancaster and London-based NetPlay TV revealed that it agreed an initial consideration of £750,000 for the business, which was satisfied by issuing 2,884,615 shares while consenting to a deferred payment of £250,000. It stated that the deferred consideration would now be satisfied by issuing 961,538 new ordinary shares this week at a pre-agreed price of 26 pence each.
"The shares are subject to a twelve-month hard lock-in from completion date and then an orderly market agreement thereafter," read a statement from NetPlay TV.
"The mobile quiz revenues have remained constant since acquisition while the mobile casino revenues have shown exceptional growth. Total bets placed through the mobile casino platform were £900,000 for the month of November and continue to grow on a month-by-month basis."
As part of the final settlement, NetPlay TV stated that it would cease paying Zed Worldwide £10,000 per month for the global distribution of its products. In addition, Zed Worldwide has agreed to assist the firm through its mobile network relationships in regulated markets.
"Furthermore, as a consequence of entering into the five-year strategic deal with Playtech, the company no longer has a requirement for Zed Worldwide to develop mobile side games," read a statement from NetPlay TV.
"Through its agreement with Playtech, the company is now able to offer in excess of ten mobile side games with jackpots exceeding £200,000."