Ladbrokes to discontinue localised sites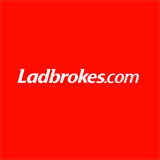 British online and land-based betting giant Ladbrokes has announced that it will be reducing the number of tailored language sportsbetting and gambling sites it offers to 13 while supporting 17 currencies.
The Harrow-based firm revealed that its decision follows a strategic review and will also see it cater for only nine languages from February, which means Ladbrokes.com will no longer offer tailored services in Bulgarian, Croatian, Czech, Finnish, Hungarian, Norwegian, Portuguese, Romanian, Russian, Slovakian and Slovenian.
"We've taken a fresh look at what is the appropriate number of languages we operate in, their cost effectiveness and potential moving forward," said Gary McIlraith, Managing Director Digital Channels, International And Strategy for Ladbrokes.
"As a result of the in-depth review, we are reducing the range of languages and tailored sites that we offer. This will enable us to better target our internal resources and strengthen our marketing spend around those languages and markets that have the potential to provide significant and durable, regulated revenues and profit.
"This is about focusing and strengthening our online resources to where we can operate efficiently and ensure durable scale. We remain very committed to our key markets and will continue to actively review new market opportunities both online and offline where we believe we can achieve the requisite scale and compete effectively."