ISBB extends Scientific Games contract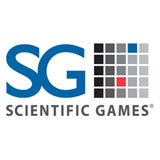 American lottery technology provider Scientific Games Corporation has announced the signing of a two-year contract extension that will see it continue to serve as the primary vendor for the Israeli Sports Betting Board (ISBB) regarding central management system, maintenance and support services.
New York-based Scientific Games recently inked supply deals with the South Carolina Education Lottery and the Oklahoma Lottery and revealed that this most recent extension takes its contract with the ISBB to February of 2016.
"Scientific Games is pleased to continue to provide a highly secure central system and software for sportsbetting in Israel," said Bill Huntley, Systems Chief Executive Officer for Scientific Games.
"Through our successful partnership, the ISBB has grown its sales by approximately 47 percent from 2006 to 2012. These funds have supported and will continue to support sports associations and teams as well as sports facilities and equipment in Israel."
The state-owned ISBB, which reported total revenues of approximately $500 million last year, offers sportsbetting in Israel and was a founding member of the European Football Pool. Its most popular games include the weekly Toto 16 and daily Winner while additional titles encompass Toto Plus, Toto-X 7/33 and Toto World.
Scientific Games declared that it has provided the ISBB with around-the-clock support along with a range of software add-ons, 1,800 Wave terminals with their small footprint and high-speed points-of-sale scanners and printers.