Intralot improves Gamez-On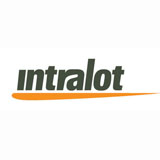 Integrated gaming and transaction processing systems developer and supplier Intralot SA has announced the expansion of its Gamez-On gaming platform following the addition of its InstantMobileGames framework.
Athens-based Intralot stated that its InstantMobileGames system has been 'specifically designed for the lottery industry' and uses HTML5 mobile technology to bring instant-win and electronic scratchcard playing experiences to 'a cross-platform and device-optimised model' that is available via iOS and Android-powered smartphones and tablet devices.
Intralot declared that Gamez-On, which premiered at the recent International Casino Exhibition in London, establishes 'an open [and] collaborative gaming ecosystem empowering individuals and third parties to play, create and share new games and game ideas at all gaming verticals'.
"With Gamez-On we aim to foster innovation and allow the talent of the best of human capital worldwide to bloom," said George Zenzefilis, General Director for Intralot Interactive.
"This new cooperative model is based on the most pioneering technologies of Intralot, Games Ecosphere and Nefos cloud, and is fully integrated in Intralot's Lotos O/S central system.
"Gamez-On provides lotteries with the most advanced gaming content exploiting new distribution channels such as smartphones and tablets. The first series of InstantMobileGames attracted third-party developers in the framework of the Gi-Cluster, which Intralot initiated in 2011, and were showcased at the June European Lotteries Congress in Tel Aviv."