International deals for The Poker Channel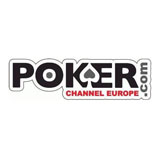 The Poker Channel, Europe's largest dedicated gaming television network, is expanding its reach after signing deals to provide its programming to viewers in South Africa and Argentina.
Launched in the UK in 2005, The Poker Channel is primarily an English-speaking television network that broadcasts to almost 20 million cable and satellite homes in 20 European countries.
In Argentina, The Poker Channel has signed an agreement that will see it serve as the only all-poker network broadcasting in the country. It is scheduled to offer six hours of programming every day including international tournaments, interviews with top players, training shows and coverage of major tournaments such as the World Series Of Poker to an estimated audience of one million subscribers.
For South Africa, The Poker Channel will be broadcast via digital satellite to nearly two million subscribers beginning from June 7. The network revealed that initial programming would include coverage of European and American poker tournaments for the first time.
"This is our first step into Latin America and Africa and a huge milestone for us and our partners," said Chris White, Managing Director for The Poker Channel.
"It shows the desire to play and watch poker continues to grow around the world. We're working with the best local television companies and poker rooms in the region to televise top tournaments, help viewers improve their game and choose where to play."