IGT merging online and mobile divisions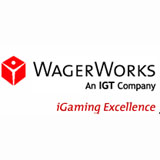 American computerised gaming equipment designer and manufacturer International Game Technology (IGT) has announced the creation of a single interactive division dedicated to building upon its strengths in the online and mobile gaming markets.
The Reno-based firm revealed that the formation will see its WagerWorks and Million-2-1 subsidiaries merged into a single global division headquartered in San Francisco, California, and led by Gideon Bierer, Executive Vice-President for IGT.
IGT stated that its new merged subsidiary will serve customers around the world from offices in eight locations across North America, Europe and Asia.
"Merging our online and mobile business units under the IGT brand will solidify our position as a leader in interactive gaming," said Bierer.
"In the last five years in the UK alone we have handled more than ten billion dollars in online wagers and are currently processing more than 1.5 billion online transactions each year. As technology advances and markets evolve, we look forward to accelerating our product innovation and significantly growing our interactive business. We already work with the largest online operators in many European countries and look forward to doing the same in new territories."
IGT stated that WagerWorks has been active in the interactive market for ten years and is 'widely recognised as the premier provider of regulatory-compliant casino games content' including an array of over 100 titles and its wide area progressive MegaJackpots series.
For its part, IGT revealed that Million-2-1 has an eight-year pedigree in the mobile gaming sector and features a 'unique and broad product portfolio including mobile slot, table and SMS games, mobile marketing and platform and lottery products across all major mobile technologies'.