iGaming Business Partners with G2E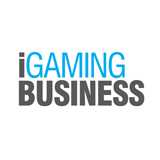 iGaming Business has announced that it will once again sponsor the iGaming Zone at upcoming Global Gaming Expo (G2E) in October.
Scheduled to run from October 1 to 4 in Las Vegas, Nevada, G2E has become one of the world's premier events for the gambling industry and this importance is only set to increase with online gambling fast becoming a reality in the United States due to state-by-state regulations opening up the market.
"This will be the sixth year we've partnered with G2E to host the iGaming Zone but this year promises to be more exciting than ever," said Alex Pratt from iGaming Business.
"There are huge developments occurring in the North American market from regulation to big merger and acquisition deals and partnerships and as such I am really excited to see this culminate at G2E, the world's premier casino-entertainment event.
"I fully expect the dedicated zone and conference track to be the biggest meeting for the North American iGaming sector to date and an essential event to attend if you are serious about the emerging opportunities."
This year's iGaming Zone will be an area of the trade show floor set to feature key suppliers that can help operators take their businesses online while the G2E Conference sessions are also set to include an iGaming track providing an overview of global operations and regulations. The Nevada event will also offer the one-day iGaming Congress on October 1 to address the impact of Internet gambling legalisation in the United States with a primary focus on how businesses can react to the changing face of the industry and take advantage of any new opportunities.
"We're pleased to be working with iGaming Business for the sixth year now," said Courtney Muller, Senior Vice-President for event organiser Reed Exhibitions.
"Our partnership supports G2E's mission of being 'by the industry and for the industry' and it allows us to continue to provide relevant content to our customers by partnering with experts in the iGaming sector."