ICE 2011 embracing gaming heritage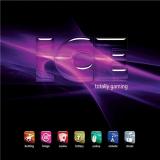 The organiser of the annual International Casino Exhibition (ICE), Clarion Gaming, has announced that next week's show will feature a stand taking a unique look at some of the heritage of gaming.
ICE 2011 will take place from January 25 to 27 at London's Earls Court Exhibition Centre and is set to welcome over 20,000 buyers from in excess of 100 nations to see more than 400 companies active in the online, mobile, betting, bingo, casino, lottery and street gaming sectors.
Clarion revealed that stand 3401 will see German-language gaming and gambling Internet platform ISA Guide present an online jeton museum featuring more than 3,000 examples from over 15 different countries.
Created by Reinhold Schmitt from ISA Guide, examples are set to include 'a number of old and exceptional high class-commemorative jetons that evoke interesting histories of rich periods in time'.
"Unfortunately we are not able to physically present the jetons at ICE 2011 but we are bringing plenty of posters with great pictures of selected jetons," said Schmitt.
"All exhibits are online on our new site at Jeton-Museum.com. We are optimistic about bringing our museum live to ICE 2012 and are actively seeking partners who will help finance the project."
Schmitt stated that he has visited some of the 'grandest casinos on the planet' and refers to his collection as a 'little museum' evoking memories of days gone by.
"My jetons remind me of different times and places I've visited throughout my career in the casino business," said Schmitt.
"Of course, some currencies no longer exist like the Franc, Deutsche Mark and the Peseta so this gives you a feeling of yesteryear and what the industry was like before the Euro."