IAM announces launch of GEObet.com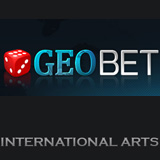 Online gaming management and marketing specialist International Arts Management (IAM) Corporation has announced the launch of the new GEObet Gambling Network turnkey solution designed for North American tribal and independent land-based casino operators.
Operated by Olympian Trading Limited and North Star Entertainment Limited, www.GEObet.com includes sportsbook, casino, poker, bingo and VIP customer service products from leading providers including EveryMatrix, Microgaming, CTXM and Merge Networks alongside affiliate tracking, automated banner delivery and back-end systems.
"GEObet is positioned to be an extension of the land-based casino supplying the tools and operations of a complete online casino gambling product without any significant upfront costs to the land-based operator," said Peter Karroll, Chief Executive Officer for IAM.
"There are hundreds of independent casinos operating in North America that will compete against Atlantic City and Nevada for their share of the American market when it opens up. These operators want to avoid losing their players to the major casino brands that are heavily investing in online."
IAM stated that GEObet has been built to be 'a highly competitive international gaming product' that operates 'seamlessly across all product channels' to 'complement and extend' North American tribal and independent land-based casino venues' existing operations.
The digital marketing company also declared that the infrastructure of the new GEObet turnkey solution also allows existing land-based operators to take their businesses online in less than 90 days 'without the difficulties and costs of setting up their own high-level operations and world-class customer experience'.
"Licensed internationally and 100 percent compliant with US gaming regulations, GEObet.com is setting up affiliations and relationships internationally and in North America with an eye on developing the American market once the laws are in place to allow land-based operators to move online," read a statement from IAM.
"The collective power of the independent casino operators in America should put them at the front of the line when states and the federal government pass out licenses.  These are the people who create hundreds of jobs in each market and they need to compete with the big online operators and retain their customers."