Global Cash Access names Lopez as President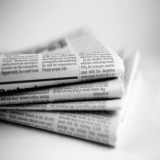 International cash handling solutions and business intelligence services provider Global Cash Access Holdings Incorporated has announced that David Lopez has agreed to join its ranks from Monday as President.
Las Vegas-based Global Cash Access supplies cash access products and related services to over 1,000 casinos and other gaming properties throughout the United States, Europe, Canada, Central America and Asia and additionally revealed that Scott Betts will remain as its Chief Executive Officer and continue to serve on its board of directors.
"David possesses a tremendous amount of proven leadership experience that is very relevant to Global Cash Access not only in the gaming industry but also in his ability to grow a business, achieve results, champion change and maintain close customer relationships," said Betts.
"David is joining Global Cash Access at an exciting period of growth for the company. Our initiatives in international growth, Internet gaming and product innovation match his talents and experience. The addition of David to the leadership team supports our growth and greatly enhances our capability to further our partnerships and business development opportunities around the globe. We look forward to David's contributions across the board and welcome him to Global Cash Access."
Global Cash Access stated that Lopez has 'extensive background in the gaming industry' and previously served as Chief Operating Officer for Shuffle Master Incorporated after holding positions with Stratosphere Tower and Casino and MGM Grand Hotel.
"I am delighted to be joining a company that is forward thinking, changing the industry and growing in areas I believe will be important to customers as our industry evolves," said Lopez.
"Global Cash Access has a great leadership team and very dedicated employees. The company has great opportunities ahead and I am excited to be a part of making those opportunities a reality."