Foxwoods entering online sector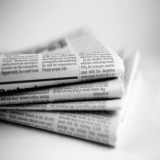 In America, leading land-based casino operator Foxwoods Development Company LLC is set to enter the online sector after announcing the formation of a joint venture with Goodson Gaming LLC.
Owned by the Mashantucket Pequot Tribal Nation, Foxwoods operates Connecticut's Foxwoods Resort Casino and revealed that the new Velocity Gaming joint venture would 'focus on pursuing regulated online gaming, lottery and related opportunities worldwide'.
For its part, Goodson Gaming is comprised of television producer Jonathan Goodson, the man that co-created or produced hit game shows including The Price Is Right and Family Feud, and Gaming Solutions International, which has provided turnkey start-up lottery services for over 25 years.
"Velocity Gaming brings together industry leaders in casino gaming, television game show production and global lotteries in order to produce an unparalleled combination that will generate product awareness, drive incremental gameplay and create new and exciting customer experiences in the interactive gaming world," read a statement from Foxwoods Development.
"The joint venture brings a unique and proven business model to online gaming by combining an online casino site with a weekly television game show produced by legendary game show producer Jonathan Goodson. The game show will serve to drive visitation to the casino site and vice versa."
Foxwoods Development was formed in 2004 and revealed that Goodson Gaming has developed 26 'successful lottery television productions worldwide that have served to significantly enhance lottery ticket sales in each market'. It stated that Velocity Gaming would benefit from its 'extensive casino gaming and technical expertise' as well as its 'leading position among Native American Tribes in the United States'.
"Foxwoods Development Company and Goodson Gaming bring a plethora of experience in gaming, lottery and mass media," said Goodson, Chairman for Goodson Gaming.
"I have no doubt that combining Goodson Gaming's proven success in launching lottery game shows worldwide with Foxwoods Development Company's gaming expertise will create an unmatched force in the interactive gaming world."