Facial recognition solution launches to combat fraud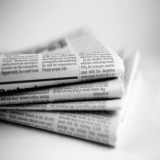 A recent study by CyberSource has found that 85 percent of eCommerce merchants expect fraud revenue losses to remain static or grow this year while the costs associated with combating deception are expected to rise.
The investigation by CyberSource revealed that 53 percent of those surveyed anticipate fraud losses to sustain while 32 percent foresee an increase. Expenditures associated with employing the staff, systems and tools required to manage fraud are predicted to account for between five and eleven percent of total revenues.
Conventional checks such as card validation number accounted for 70 percent of the total with 3D secure making up 61 percent. Address verification was also used by 56 percent of respondents while postal address, credit history, telephone checks and 'paid-for' public records were all below 30 percent.
The use of new biometric methods featuring device fingerprinting or facial recognition technology remains low due to the fact that this technology is relatively new. However, London-based Facebanx has just launched a new real-time application for Android-enabled devices that helps combat fraud through the use of facial recognition solutions.
Facebanx declared that its technology requires users to upload a photo of their face to its system during the registration process and then instantly compares that picture during subsequent transactions. Uploads can be made using a computer or smartphone and the software can additionally detect if the person is real with promised 99 percent accuracy.
"Everyone appears to be quite excited by our facial recognition technology," said Steve Cook from Facebanx.
"We seem to have hit the market at the right time as we are the only solution provider offering this kind of technology that works in real time. Gambling operators and verification companies have especially shown that there is a requirement for identifying the customer by more than one method.
"Our technology compares the faces instantaneously from an upload one to a photo database. It will be virtually impossible for new users to open multiple or fake accounts and use for fraudulent means.
"We are currently speaking with many gaming organisations, payment processors, merchants as well as some well-known online retailers as a way of completing the full know your client (KYC) process and looking to launch with some customers by the end of the second quarter."