Facebook looks at mobile game publishing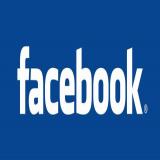 Social networking website Facebook is reportedly considering expanding its operations in the mobile gaming sector.
According to Techcrunch, Facebook has been working with a number of small mobile game developers after generating more than $100 million (€76.75 million) per quarter from virtual currency transactions inside social games.
The website has not yet been able to replicate such success on mobile devices due to the 30 percent cut that smartphone app store owners Apple and Google take on digital transactions.
Techcruch reported that mobile gaming development would give Facebook a new source of direct revenues to supplement advertising sales.
Facebook declined to comment on specific details.