Everton sign on with Dafabet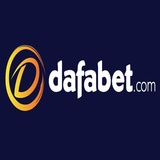 Everton FC has signed a two-year deal with Dafabet that will see the Asian bookmaker act as the club's official international betting and gaming partner.
The deal will see Dafabet offer Everton's international fan base a range of promotional offers and competitions including the chance to attend Premier League games at Goodison Park.
"Dafabet are new to the Premier League for the 2012/13 season and we are delighted to work alongside them to offer our overseas supporters a premium betting service," said Dave Biggar, Commercial Director at Everton.
Dimitris Karatzas, Online Gaming Director at Dafabet added, "After searching for the right partners to bring our brand to the Barclays Premier League and the millions of football fans around the world that the league attracts, we are delighted to announce our new association with Everton Football Club. We are aware of the Club's tradition in top-flight football and hope to help extend the fanbase across Asia. We are sure this is the start of a long-term and mutually beneficial partnership."
Everton last week announced details of an agreement with Paddy Power who will serve as the club's betting partner in the UK, Ireland and Italy.