Danske Spil cancels PartyGaming agreement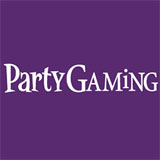 Denmark's State-owned Danske Spil A/S gambling monopoly has cancelled a five-year contract it signed in January with leading listed online operator PartyGaming for the provision of an Internet gaming platform for poker and casino games.
The business-to-business 'white-label' deal was the subject of a challenge by fellow games developer Playtech Limited and the Danish Complaints Board For Public Procurement ruled last week that the agreement 'must be annulled' as Danske Spil did not follow the proper tendering procedures and call for public bids.
Last year, the Danish government published draft legislation that will, if adopted, partially liberalise the local gaming market by 2011 and subject online poker and casino games to open competition. The proposed online gaming platform to be provided by PartyGaming was to operate in this more competitive market with Danske Spil stating that it had no intention of bypassing any rules.
"Given that the contract was awarded by a new subsidiary that was to compete in the partially liberalised gambling market, we did not seek to deviate from the correct tender process but rather chose a process similar to a tender that was flexible and fast," said Hans Christian Madsen, Chief Executive Officer for Danske Spil.
"As it was supposed to be entered by a newly formed subsidiary, which was supposed to compete on a partially liberalised gambling marked, we assumed that we were not obliged to perform a tender process as such, but chose a quicker and more flexible tender-like process instead.
"It was explicitly stated in the tender material sent out to the four participants including Playtech that it was a subsidiary of Danske Spil that was going to be the contracting party and that the contract was subject to the liberalisation of the online gaming market for casino and poker and the formation of a new subsidiary.
"Inclusion of these conditions in the tender material should have made it clear to the participants that Danske Spil was not acting in its own name but was acting on behalf of the future subsidiary and that the agreement with the subsidiary would only be concluded when the new law is adopted."
For its part, a spokesperson for PartyGaming described the ruling as a 'technical blip' and revealed that it was 'quite common' for parties that had lost a government tender to appeal. The Gibraltar-based firm declined to comment on the possibility that the Board's ruling could delay its entry into the Danish market and stated that it was 'very experienced at getting these things done quickly'.