Coober Games launches 8Coin.com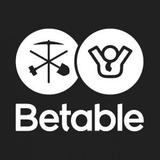 Australian real-money online games development studio Coober Games has partnered with gaming platform provider Betable Limited to launch its new 8Coin.com domain.
Melbourne-based Coober Games stated that 8Coin.com combines its 'years of experience in social game development' with the real-money platform from Betable to offer players 'a fun and exciting online casino experience'.
"Partnering with Betable has opened up an opportunity and experience we never thought we'd be able to offer our players," said Jeff Bogensberger, Chief Executive Officer for Coober Games.
"We are thrilled to give people a chance to win real money within our own games as opposed to virtual currency that ultimately has no value outside of the game they are playing."
Coober Games revealed that a mobile version of 8Coin.com is currently in the works with a planned launch by end of the third quarter of 2013 while UK-based punters can try out the desktop site immediately and enjoy a range of slot, keno, scratchcard and pull-tab games.