Chartwell secures another leading operator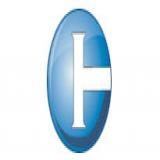 Canadian software provider Chartwell Technology Incorporated has announced a deal that will see its Chartwell Games Platform power the online casino of European operator Globet International Sports Betting Limited.
Globet was founded in 1995 and is currently in the process of transitioning its gaming business from Gibraltar to the UK. The operator focuses its business activities in central and southern Europe and has a client base of over 500,000 customers around the world.
"Globet is an excellent addition to our client roster," said Dan Phillips Chief Executive Officer for Chartwell Games International Limited.
"Not only is it an established and respected brand with large geographical reach in our core market but it is returning to us having been a valued client that we supported from 2003 to 2006.
"It gives us a great boost of confidence when an old customer decides to return. It validates our commitment to our Chartwell Games Platform and Globet is the second tier-one operator to sign with us in the last five weeks."
Chartwell revealed that Globet would soon begin operations under a UK licence in order to 'facilitate better product management and to increase marketing activities'.
"The decision to implement the casino from Chartwell comes from the fact that the management group considers this one of the best products in the market and one that suits Globet's business model moving forward," said Enrico Salvatori, Managing Director for Globet.