Caesars Entertainment confirms online gaming focus for new venture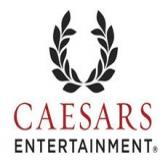 Caesars Entertainment Corporation, the world's largest land-based gaming firm, has announced in a regulatory filing that it will offer $1.2bn (€921m) in stock in a new venture that will seek online gaming opportunities.
Caesars Entertainment shareholders will receive non-transferrable rights to purchase shares in Caesars Acquisition (CAC) at a price of $9.43 each, with CAC holding the shareholders' interest in the new venture, Caesars Growth Partners.
Caesars Entertainment announced in April that it intended to establish Caesars Growth Partners in an effort to improve its capital structure and provide support for new projects.
In the filing on Wednesday, the company confirmed that the new venture would be based on building or buying assets that leverage 'strong value creation potential and leveraging interactive technology with well-known online brands'.
Caesars Entertainment's share price rose by 12.8% following the announcement.
Caesars' interactive unit generated $207.7m in revenue last year through its social and mobile games, the World Series Of Poker and regulated online games played for money.
The company currently operates its online games, which feature actual monetary wagering, in the UK, France and Italy with plans to launch an operation in the US state of Nevada later this year.