Blue Square Bet to end Conference sponsorship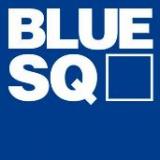 After purchasing the Blue Square Bet brand from fellow online gambling operator Rank Group for £5 million earlier this month, Betfair has announced that it will not be renewing its latest acquisition's title sponsorship deal with the Football Conference.
The original six-year marketing agreement saw the football organisation's semi-professional Conference National, which is the fifth tier of English soccer, branded as the Blue Square Bet Premier while its two feeder leagues were renamed the Blue Square Bet North and Blue Square Bet South.
The existing deal is due to expire at the conclusion of the current season with Betfair revealing that although it intends to honour the terms of this agreement it will not be extending the arrangement further.
"Blue Square Bet has been a tremendous partner for six long seasons and we knew that it was likely to end its contract with us at the end of this current one," said Brian Lee, Chairman for the 68-team Football Conference.
"It has honoured each and every clause of the agreement and we would like to believe that we have responded likewise. It would be remiss of me not to express our grateful thanks to its entire staff that have over the years contributed to the success of the partnership and, in particular, Alan Alger, who has been a constant thread throughout. We wish him and all other staff at the company the very best in the future. They have become friends and we hope they remain so once the season is over."