Betsson acquires Betsafe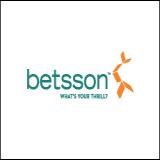 Swedish online gambling group Betsson AB has announced that it has signed a deal that will see it spend up to €60 million in order to purchase private gambling firm Betsafe from investors.
Based in Malta and offering online casino, poker and sportsbetting services to clients primarily based in Scandinavia, Betsafe increased revenues in 2010 by 119 percent to €25.9 million while reporting twelve-month unaudited revenues to the end of last month of €33.4 million with an operating profit of €6.9 million.
"This deal will fuel our growth," said Pontus Lindwall, Chief Executive Officer for Stockholm-based Betsson.
"We strengthen our position in the Nordic region as well as our organisation when merging two profitable companies, each of which has proven its ability to gain market share in a highly competitive market environment."
Betsafe has 148 employees and welcomed 84,000 real-money players in March with Betsson stating that the acquisition will also see it benefit from synergies resulting from the integration of platforms and supplier contracts.
Betsson revealed that it has agreed to pay an up-front fee of €32.5 million for Betsafe with around half of this represented by shares while an additional €27.5 million in cash or shares may become payable 'based on the development of the acquisition and the integration thereof during 2011'.
"If the outcome of the acquisition results in the full additional purchase price becoming payable, the total purchase price is expected to correspond to approximately five to six times Betsafe's earnings before interest and tax for 2011," read a statement from Betsson.
"This is an attractive solution for Betsafe as we share views with Betsson on how to become successful in the global gaming market," said Henrik Persson, Chief Executive Officer for Betsafe.
"Two strong cultures with common values and goals are now joining with the aim of further developing the business and eventually becoming one of the largest and most profitable players in the market."