Betfred buys the Tote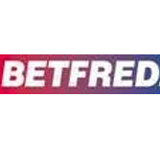 Betfred, one of the world's biggest independent sportsbetting brands, has entered into a binding agreement with the UK's Secretary of State for the Department of Culture, Media and Sport to acquire the state-owned Tote bookmaker for £265 million.
The Tote, which is the only organisation permitted to operate pool betting on horseracing in the UK, also accepts wagers on soccer and other sports and has a presence on all 60 racecourses in Great Britain while also operating 517 off-course betting shops.
The deal will see Warrington-based Betfred pay an initial sum of £150 million followed by further amounts totalling £115 million with interest for all of the Tote's businesses along with an exclusive seven-year licence to operate pool betting on UK racecourses.
"We are very pleased to have been selected by government to be the new and long-term owners of the Tote," said Barry Nightingale, Chief Financial Officer for Betfred and Chairman for the firm's Tote Racing Development Board.
"I am absolutely confident that, working with Tote management and employees, we will together be able to grow the business, develop the pool and, through its success, be able to return more to the racing industry."
Further highlights of the deal will see the racing industry receive at least £155 million with Betfred committing to pay eleven million pounds before March and nine million annually thereafter.
"Buying the Tote has been an ambition for years, so I am absolutely delighted," said Fred Done, Executive Chairman for Betfred.
"The Tote is an opportunity I just could not miss. I love racing and I believe we have the greatest in the world. Over the coming months I will develop the Tote's relationship with the sport into a highly successful commercial partnership.
"I am thrilled and excited by the opportunities ahead. I extend a big welcome to Tote staff and, now this long process is over, I can't wait to get going with the job of bringing our businesses together."