Bally Technologies to purchase SHFL Entertainment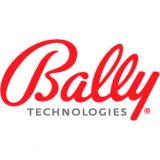 Online casino games and solutions firm Bally Technologies Incorporated has signed a definitive agreement that will see it spend approximately $1.3bn in order to acquire global gaming supplier SHFL Entertainment Incorporated.
Las Vegas-based Bally Technologies revealed that the imminent transaction has been unanimously approved by the boards of both companies and will see it offer $23.25 in cash for each share in SHFL Entertainment.
"Both Bally Technologies and SHFL Entertainment have long histories of proven innovation, excellent customer service and successfully anticipating and adapting to changes within our industry, which makes bringing our two companies together a great strategic fit," said Ramesh Srinivasan, president and CEO for Bally Technologies.
"The transformational acquisition of SHFL, which joins two high-calibre, talented and creative teams, will further enhance our ability to deliver future growth and serve our customers.
"SHFL's intellectual property, renowned brands and industry-leading suite of diverse [and] high-performance products will enable us to offer an unparalleled offering of gaming products and services that, when combined with our content, technology, operational capabilities and respective geographic footprints, will provide the most comprehensive product portfolio offered around the world."
Bally Technologies stated that the deal will combine two 'best-in-class, highly complementary and customer-centric gaming technology companies' sharing a 'commitment to innovation' in order to establish an entity 'offering the gaming industry's most diversified suite of products'.
"We believe that now is the right time to join forces with Bally Technologies as there is a unique opportunity to combine each others' many strengths particularly our talented teams who have been the key drivers of success for each organisation," said Gavin Isaacs, CEO for Las Vegas-based SHFL Entertainment.
"It also represents an opportunity for our shareholders to receive a significant premium for their shares.
"Like SHFL Entertainment, Bally Technologies focuses on creating both entertaining player experiences through high-performing content and state-of-the-art technological solutions to increase productivity on the casino floor. United, we become a larger, stronger organisation that we believe will best position the company for future growth.
"Equally important, we share a common vision to build the industry's leading supplier based on delivering superior products, solutions and services to customers around the world."