Amaya names experienced pair to board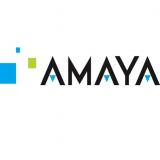 Regulated gaming industry entertainment solutions provider Amaya Gaming Group Incorporated has appointed Aubrey Zidenberg and Ben Soave to its board of directors as advisors.
The Montreal-based server and network-based gaming specialist recently signed a definitive agreement to purchase Ongame Network Limited for $19.3 million in addition to spending $166.4 million to acquire electronic machine and technology supplier Cadillac Jack Incorporated and revealed that Soave is a leading gaming intelligence consultant and the former Chief Superintendent for the Royal Canadian Mounted Police. Zidenberg is an industry specialist and past recipient of the Queen Elizabeth II Diamond Jubilee Medal.
"We're extremely honoured to be able to benefit from the experience and expertise of both Soave and Zidenberg," said David Baazov, Chairman and Chief Executive Officer for Amaya.
"Amaya is a provider of technology-based gaming solutions for the regulated gaming industry worldwide. Soave's experience will help us ensure we continue providing the highest level of security, integrity and transparency for our clients including governments and gaming operators. Zidenberg is a pioneer and legend in the Canadian gaming industry and his experience assisting governments develop responsible gaming policies, practices and procedures will prove invaluable to Amaya as more and more North American governments seek partners to develop a tax efficient regulated gaming industry within their respective jurisdictions."
The pair join a board of directors that includes Baazov and Daniel Sebag, Chief Financial Officer for Amaya, in addition to a trio of independent members in Wesley Clark, former Supreme Allied Commander Europe for NATO, Dave Gadhia, past Executive Vice-Chairman and Chief Executive Officer for Gateway Casinos and Entertainment Incorporated and attorney Harlan Goodson, ex-Director for California's Division of Gambling Control.